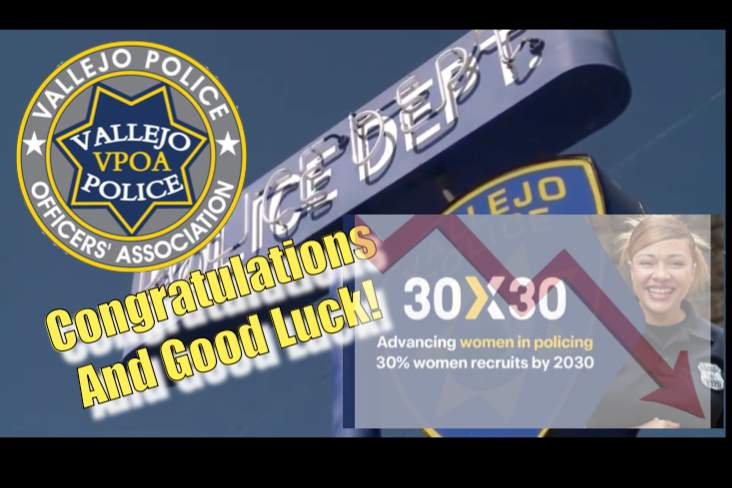 Female Officers Leaving Vallejo PD
At a time when law enforcement strives to recruit and retain women in policing, The VPOA regrets to inform our community of the departure of yet TWO more female Vallejo Police officers.
Theresa Braudrick has taken her two years of experience and transferred to a nearby law enforcement agency. Theresa was one of two female officers hired when Shawny Williams was appointed Chief in 2019. Theresa displayed exceptional potential and her departure is a great loss to the department.
Additionally, Bianca Camacho has sought employment at a nearby Solano County police agency, taking her 2 years of experience with her. In addition to her time as a patrol officer, Bianca was selected to become member of the Vallejo Police Honor Guard who represents our agency with pride both state and nationwide during officer memorials and other ceremonial events. Bianca also went through a rigorous testing process and was selected to become a member of the Vallejo PD Hostage Negotiations Team (HNT). This is a highly skilled position that requires special talents & attributes. Officer Camacho's departure represents a huge loss for the Department both in representation of females and future talent of the agency.
In a time when Chief Williams has publicly committed to the 30x30 Initiative seeking to increase women in policing 30% by the year 2030, female officers have left Vallejo PD in alarming numbers since his arrival. When Shawny Williams was sworn in as Chief of Police, Vallejo PD employed eleven female police officers. Today, there are only six remaining female officers at the Department.